Eco clean deprinting machine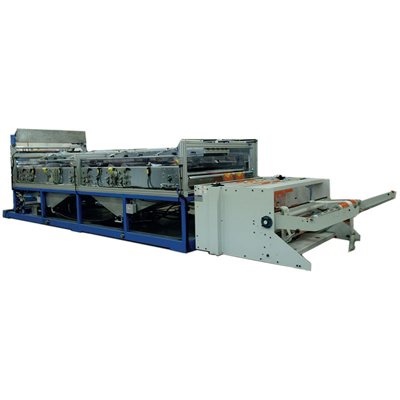 ECO CLEAN DE-PRINTING MACHINE

Product Description : Eco Clean removes the ink deposited by the printing machines on the plastic films for packaging, bringing the processed material back to a virgin film which makes recycling of these films more profitable. Eco Clean process is suitable for all types of flexible printed materials rolls which are printed or contaminated on the top surface. Eco Clean equipment can de-print or clean the film at a speed of 40 metres per minute. Eco Clean equipment is fully automatic and hence rarely requires labour to load and unload the rolls which are to be treated. The recycling system of the detergent is included in the Gamma Clean Equipment package. This equipment has a section for the final re-washing and for the drying. The detergent cost is very low and the additional benefit is that the detergent can be reused after recycling. ECO-CLEAN removes 100% printing which allows the final film to be recycled back to virgin Granules using Gamma Meccanica / GMS Plastic Machinery Recycling Machines. All Gamma Meccanica Equipment's are Energy Efficient which includes "Eco Clean" a well.